"NOMADdanceFilms"- 2 Dance Film screenings (national and
international)
︎ Trailer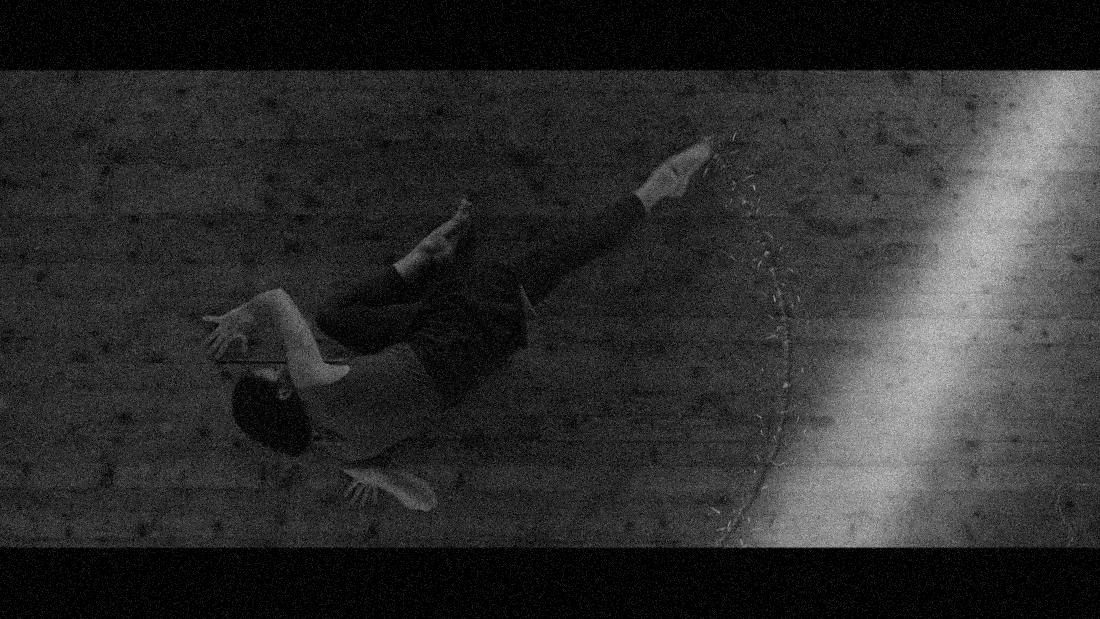 Screening of international dance films

Date: 27 th November
Curator: Melissa Ramos

The works of the international film projection were selected on the basis of their theme, following accessible topics, with which the viewer can relate at the level of meaning, to facilitate decryption of film and choreographic language by both uninformed audiences and occasional or frequent art film consumers.

Regarding the sense-image-stylistic relationship, dance films were chosen as varied as possible, to provide an overview of the means by which this type of works can use movement to convey what the authors have proposed. The result is a selection that can develop the public's understanding of the international area of video art in contemporary dance.

Selected Films:

1. INSOMNIA
Director/Choreographer: Kristýna Bartošová
Country/ duration: Czech Republic / 4:59 min.

Synopsis: Does time sleep? What does time do when we sleep? And what does time do when we only sleep?

2. ETCH
Director/Choreographer: Abby Warilow
Country/duration: Scotland, 7:08 min.

Synopsis: A girl hikes through distant swamps. On a hill in the distance, there is a lonely building, which she discovers is a long-abandoned school hall. A bit of sun goes into the dirty glass. A vertical piano sits in the far corner. He takes off his muddy boots with confidence in her gait, heads to the piano and pulls it around a corner. Rusty wheels are locked and pivot, creating a spring.
A line is carved into layers of compacted dust and old wood floor chips with the weight of the instrument. In the centre of the room, articulated on one leg, it stretches its foot and rotates quickly and with graceful power. Her legs are drawn, etched and chipped in circular motions, creating traces in the layers of dirt. Her body's contorting. He throws himself into controlled but frenetic choreographies. Movements increase in size and
vigour as a pattern emerges. Eventually, she returns to witness the impression that dancing on the floor has made on her.

3. CACA - CAPITALISMO
Director/Choreographer: Jonathan Homsey
Country/duration: Australia, 4:49 min.

Synopsis: "CACA-capitalismo" is a comic meditation on our internal monologees, directly inspired by the struggle for resources led by capitalism and hoarding. Inspired by Karen's real-life stories during COVID-19, this accessible novella photo takes the absurdity of ignorance and increases volume.

4. ABISSO
Director/Choreographer: Sarah Pini
Country/duration: Italy, 2:38 mins

Synopsis: A young woman is trapped in a separate dimension. It wanders in limbo until it reaches the surface again. "Abisso" is a visual metaphor of Sarah's interior landscape during her medical journey. Diagnosed with cancer, Sarah transformed her blood type to cure herself. As a performative act, "Abisso" marks the recognition of Sarah's deepest
fear and the courage to embrace her fate.

5. TRACES
Director/Choreographer: Nicola Hepp
Country/duration: Netherlands, 3:33 mins

Synopsis: A man and a woman together in a relationship that doesn't seem to work. Is this the beginning or the end? A fragile duet.


Date:
20th and 27th November
Location:
Youth House Timișoara
---
Curators:
Camelia Neagoe (Delazero Association) and Melissa Ramos (Dance Cinema
Organization)
Next Show ︎