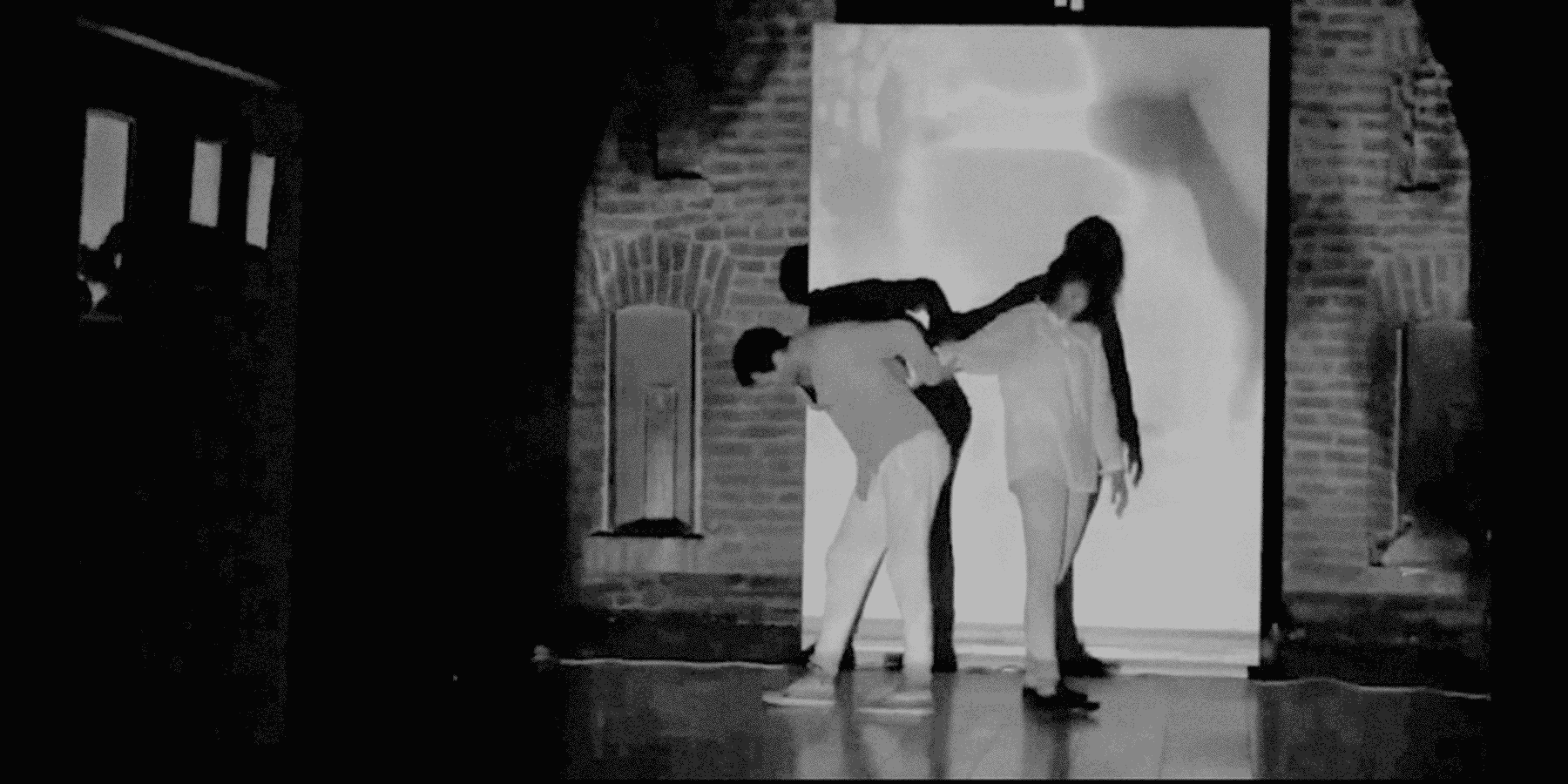 Using the movement language of contemporary dance, the performance is an allegory that imagines two aspects of the function of memory. Continually subject to too high a volume of information, the consumer climate leads us to accumulate the information, even unwittingly.

We become captives of stimuli that affect our individuality. But the characters rebel against the abuse of memory. In response, as well as the girl who took the 'No' in her arms, they refuse any form of assimilation of memory.Through a simple Copy + Delete, the situation reverses and the memory attacked by what our consumer society offers us, it goes sharply to an untouched memory.

But does the chastity of memory affect the belonging to the community, their own family or even themselves? Neither of the two situations do not provide coveted silence, both reveal human vulnerability.
Concept by:
Lavinia Urcan

With:
Horia Săvescu, Oana Vidoni
---
Music:
Octavian Horvath
Dramaturgy:
Cornelia Iordache
Visuals:
flo' (Florin Fâra)
---
Duration:
45 min.

Produced in:
2016
---
Tours and festivals:

Timisoara Arts Festival (2016)
Next show ︎