Dar de ce să tac?
︎ Trailer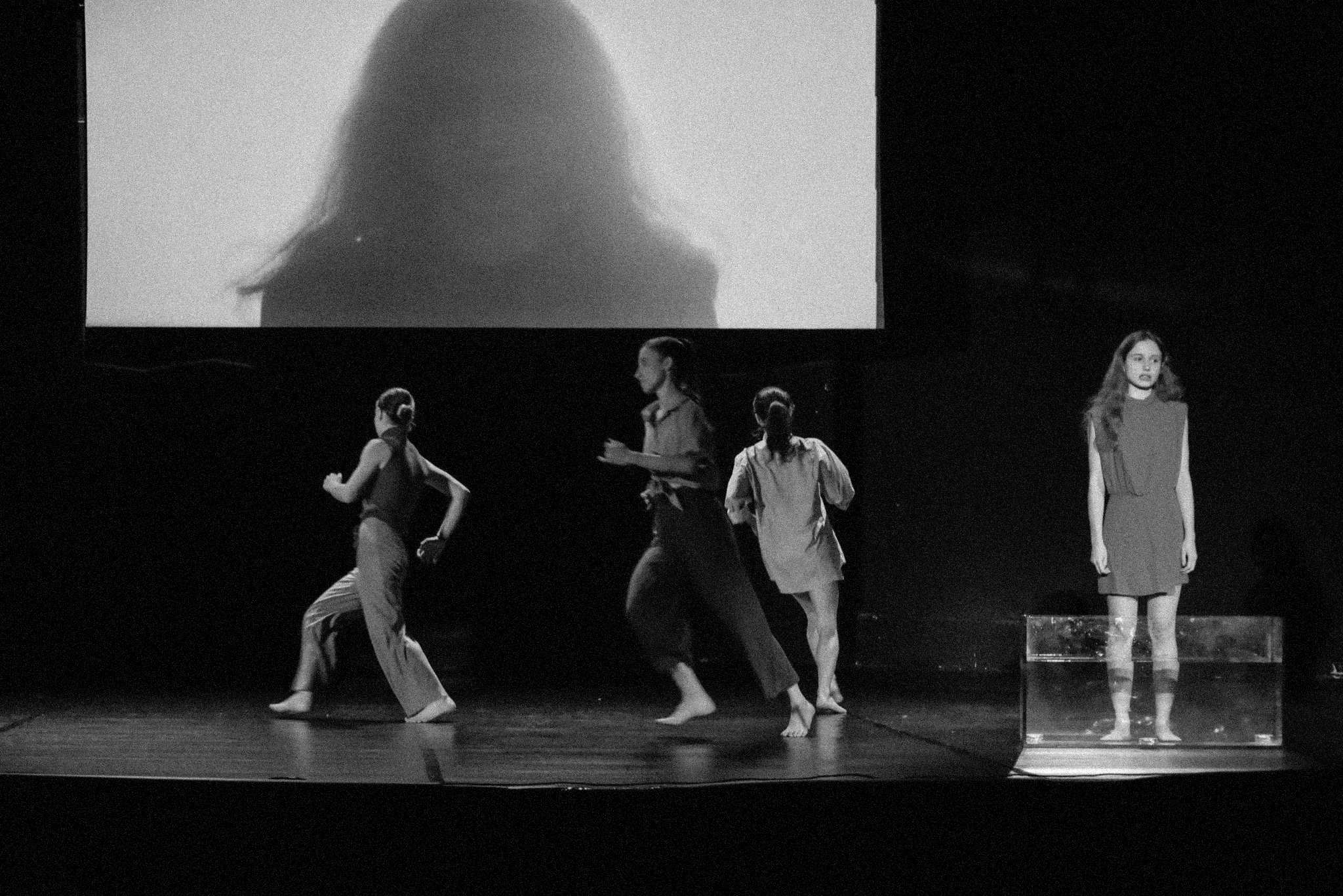 "But why should I be silent?" it is a contemporary dance performance inspired by the experience of vulnerable people who have been victims in an abusive relationship, about fear and helplessness, but especially about the healing power of shared stories.

I invite you to sit down and look in front of yourself, inside yourself and those around you. Moment by moment stories are born and die, stories that remain untold out of shame, fear, or the desire to deny reality. But why should I be silent? My name is Clara, but my story can easily be lost through the stories of Mara, Cristina, Ana, Denisa and so on. I think you and I look alike. We want to be okay, right? Let us enjoy every moment of life and not know suffering. People go through our lives and leave imprints. Sometimes visible, almost palpable, sometimes well hidden within us.

We are constantly changing ourselves and we are shaping everything around us. Who built you like that? Have you ever felt that your story doesn't belong to you? Have you ever felt the need to say it out loud? But why did you keep quiet?


Date:
20th November
Location:
Timișoara Youth House
---
Choreography:
Maria-Luiza Dimulescu, guest choreographer from Bucharest
---
Dancers /artists:
Maria- Luiza Dimulescu, Bianca Bor, Iulia Lupașcu, Ioana Nimigean,
Adrian Piciorea (musician)
Next Show ︎