"ANOTHER HOUR OF DANCING!" – SCUZE NOI (Bucharest)-11 November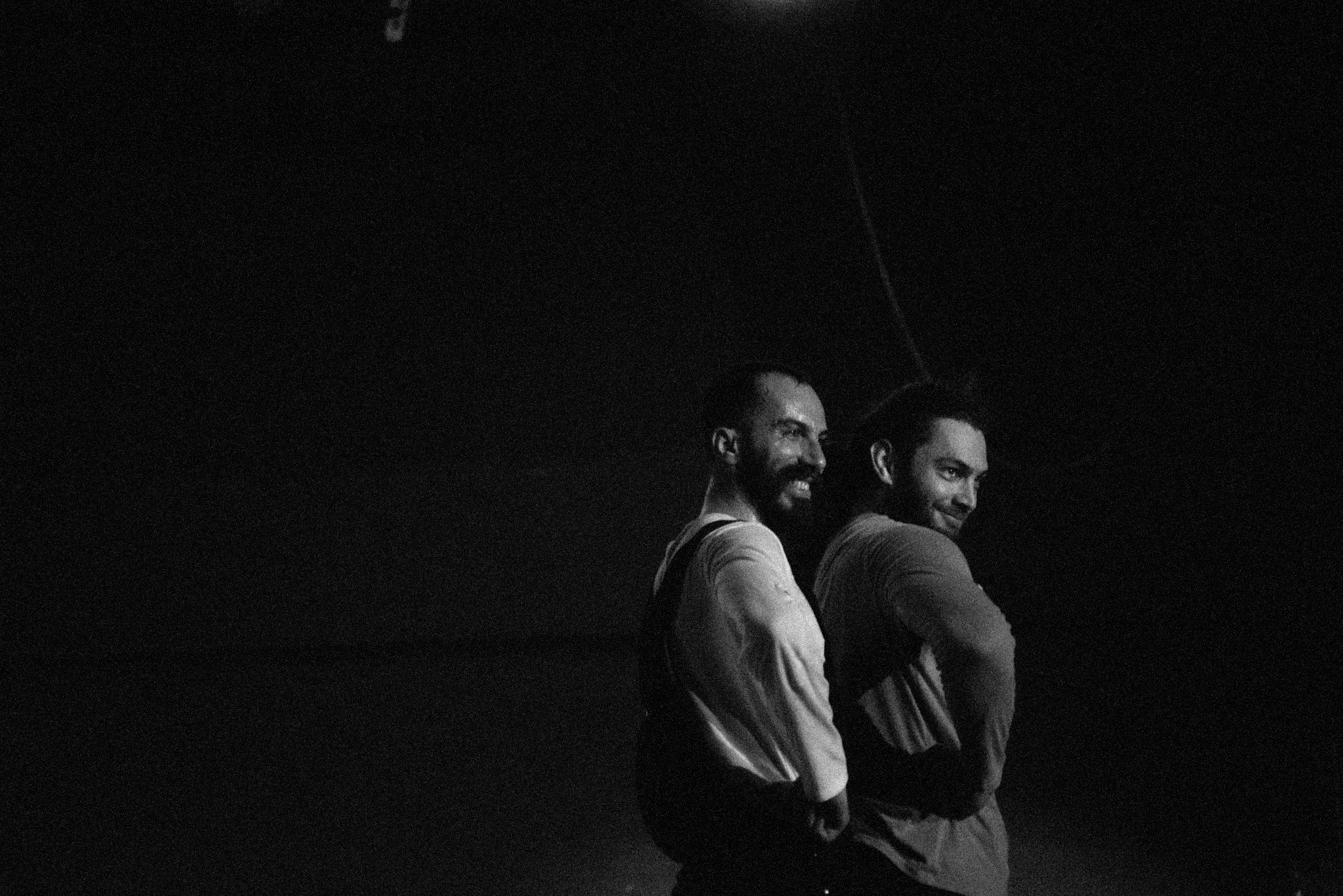 Constantly bombarded with information that competes to grab our attention by exaggerating its importance and sensibility, we forgot to take a step back and look detached at what is happening around us.
Another Hour of Dancing – we will dance the whole show. All kinds of styles. We talk about the duality and hypocrisy of people, about the seriousness and comedy in their lives, in our lives.
We do not exclude ourselves. We are talking about contemporary dance made for free, meaningless, dramatic and sometimes fueled by clichés. We are ironizing the whole movement of minimal, conceptual and undisciplined dance, formless, but especially devoid of background. We defuse situations through irony, laughter, and illustrating a reality of dance known only inside. Every dance built in the show we unset it, we reduce it to its original form to show how nude it is in order to live without emotions.
Artistic team
: Filip Stoica & Răzvan Rotaru (choreographers & performers), Adrian Piciorea (sound design)
Next show
->